Affiliate disclosure: As an Amazon Associate, we may earn commissions from qualifying purchases from Amazon.com in addition to other online retailers. This means if you click on the link and purchase the item, I will receive an affiliate commission at no extra cost to you. All opinions remain my own. You can learn more about our editorial policies
here
.
Finding the best single cup coffee maker does not need to be difficult. Let us guide you on the ins and outs of a variety of models that will fit both your needs and budget.
Making only one cup of coffee at a time in a single-serve coffee maker is both quick and convenient. A single-serve coffee maker is perfect if you're a single person and don't need to brew a whole pot of coffee every morning, or if everyone in your family has different coffee preferences.
Single-serve coffee makers can be useful in dorm rooms and workplaces, despite the fact that most people use them at home. Because you're only making 5 to 12 ounces at a time, there will be no wasted coffee (or water!) and you'll always have a fresh, hot cup when you want it.
It's important to note that not all single-serve coffee makers are the same. To determine the best cup of coffee you can brew at home, we've prepared more than 1,000 cups of coffee in a variety of coffee makers, including French presses, portable coffee makers, Nespressos and cold brew coffee makers.
There has been an explosion in the sales of coffee pods in the last 15 years. Keurig is still the industry leader, but they don't have as much of a grip on the competitors as they once had. Only 29% of Americans polled in 2017 said they use a Keurig as their preferred coffee maker.
Keurig's not the only coffee maker out there, as evidenced by those pre-single-serve era coffee drinkers who've owned their machine since the Cold War ended.
Summary of Products Reviewed:
Best Single Cup Coffee Makers – No Budget
Best Price to Performance Single Cup Coffee
Best Single-Serve With Full Pot Capability
Other Single Cup Coffee Maker Picks
Best Budget Single Cup Coffee Makers
What are single-serve coffee machines?
Brewing a cup of coffee with a single-serve coffee machine normally yields between 5 and 12 ounces of brewed coffee. They can prepare a cup of coffee in a matter of seconds, which is both a gain and a negative.
"In any coffee brewing method, the appropriate water temperature is vital to a successful extraction," Rodriguez explained. It is difficult for some machines to reach the required temperature since single-serve brewing takes place so quickly.
Love Tea: See Our 5 Best Electric Tea Kettle With Infuser
Using a single-serve coffee maker may result in a weaker cup of joe than using a drip brewer, for instance. Additionally, single-serve machines don't normally enable you to adjust the brew settings, which Rodriguez claims may prohibit you from brewing a strong cup of coffee because of the lack of control.
What to Look for in the Best Single Cup Coffee Maker
Quality of Coffee Brew
For us the most important thing to consider in any coffee make is going to be the quality of the coffee brew. We want it to not dull the flavor of our roasted beans and provide a true flavor along with all of the subtle notes in each sip. No reason to have a coffee maker with all the bells and whistle that cranks out, bitter or lifeless coffee.
Pods versus reusable brew baskets
In single-serve coffee machines, either pods or filter baskets are used to brew the beverage. Keurig and Nespresso machines, for example, are used to make pods of pre-ground coffee that are stored in aluminum or plastic containers. In order to maximize extraction and flow rate, the coffee in these capsules is ground to a certain particle size.
On the other hand, disposable filter baskets are designed to store just enough ground coffee for a single cup of coffee. Every time you use the filter, you must add ground coffee to it.
Keep your coffee the perfect temperature: read our review for Best Coffee Mug Warmers
One of the most important things to keep in mind when buying for a new coffee maker is whether or not to use pods or a reusable filter basket. Before you make a purchase, be sure to learn the following:
Coffee pods
With single-serve machines, there are two drawbacks to using pods: a lack of fresh coffee grounds and the creation of trash, respectively. There is no guarantee that the coffee in the pods you buy is fresh when you brew it. This can affect the intensity and flavor of your brew. Using single-use pods every day or several times a day generates a significant amount of waste.
As a result of this, companies are now catching up to demand. When it comes to single-serve machines, we're seeing amazing innovation and increase in quality and diversity because the specialty coffee sector has begun to embrace the coffee-capsule revolution.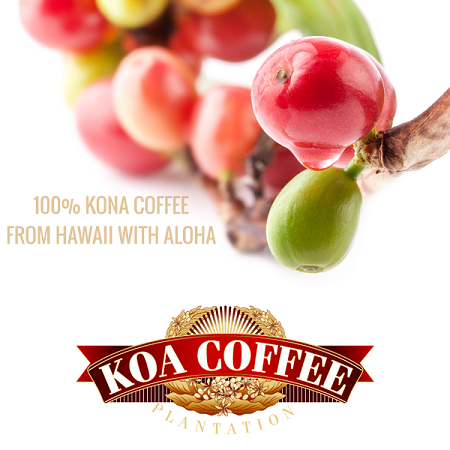 One of these improvements is the use of recyclable and compostable pods. Recycling of Keurig K-Cup Pods will be 100% by 2022. Some single-serve machines have re-usable pods, which are little brew baskets that may be purchased. You can choose the type of ground coffee you want to put in them.
Reusable brew baskets
When compared to pods, reusable brew baskets offer the option to brew with your coffee of choice and are better for the environment. Instead of using pre-ground beans, you can grind your own every time you need to fill the filter, resulting in a more flavorful cup of coffee.
A lot of aromatic chemical will be lost after grinding, and there is also going to be a lot of surface area for oxidation. As a result, the coffee loses some of its aroma and flavor when it is ground.
See the Best Coffee Protein Shake Recipe: Limited ingredient, low sugar and vegan friendly!
Pods are frequently flushed with nitrogen to avoid oxidation in order to tackle this problem. There are no additives to worry about when using freshly ground coffee in the reusable brew basket, as there are in pods.
Other features to look for in a single-serve coffee machine
Water reservoir
Consider how often you brew a cup of joe. If you drink two or more servings of water each day, a large water reservoir will save you time by requiring less refills. Some coffee makers feature removable water reservoirs with handles that can be cleaned and refilled at the sink, while others have reservoirs that are permanently attached to the coffee maker. Others don't have a water reservoir at all and need you to measure and add the amount of water you want to brew each time you use one.
Brewing options
Single espresso shots up to 16 ounces (ideal for a travel mug) of brewing options: Some single-serve coffee makers only brew one size of cup, but others offer a variety of brews, from the most basic (like regular or strong brew coffee) to the most elaborate (think iced drinks or even cappuccinos and lattes on more advanced models that have milk frothing).
Speed
Single-serve coffee machines have the advantage of being quick to produce a cup of coffee. Water can be quickly boiled and coffee brewed with some models' robust heating mechanisms. In other cases, the ground coffee must be soaked in hot water that you have heated and poured over it. We found that brewing an eight-ounce cup of coffee took on average two minutes.
Versitility
Dual coffee makers, or multi-brew settings, are terms used to describe machines that can brew both single-serving cups and a big carafe of coffee.
Also consider if coffee is the only beverage you desire. Many more types of beverages can be found in pod form, in addition to coffee and espresso.
Compatibility
If you have a favorite coffee pod or looking to only do self-ground, make sure the machine you choose is compatible with your desired bean choice.
User-friendliness
User friendliness is a consideration in every step of the process, from setup to brewing, cleaning, and storing away. Also, have a look at the design and determine whether the buttons and settings are too difficult for you. Finally, take a look at how simple it is to read and fill the water tanks.
Our Top Picks for the Best Single Cup Coffee Maker
Single-serve coffee makers are an excellent choice for those who enjoy the convenience of a small coffee drink. In fact, some of the best-selling coffee makers are designed to prepare only a single cup. Below is a summary of the best in class for each category of best single cup coffee maker.
Nespresso Creatista Plus – Winner Best Single Cup Coffee Maker – No Budget
In order to provide the ultimate Nespresso experience, the Creatista Plus offers three different milk temperatures and three different milk textures on its digital display panel.
Nespresso Creatista Plus single-serve coffee and espresso machine provides freshly brewed coffee and delectable genuine espresso. With the attached milk frother, the Creatista plus can become your own personal latte maker, allowing you to create top-notch latte art in your home. Put ice cubes in the cup and enjoy your favorite iced coffee.
Espresso (1.35 oz.), Ristretto (0.5 oz.), and Lungo (1.35 oz.) are all single-serve coffee and espresso beverage alternatives that may be brewed with the touch of a button (5 oz.). Using the Creatista, you may produce more complicated coffee drinks including flat whites, cappuccinos, and latte macchiatos. In just three seconds, the coffee pot heats up to the desired volume, temperature, and composition.
With the help of a high-resolution TFT LCD display, you can easily prepare, set, and maintain a perfect single serving cup of coffee or espresso with this SMART COFFEE AND ESPRESSO MAKER.
It's easy to make your favorite single-serve coffee and espresso beverages thanks to the built-in milk frother. A complimentary beginning pack of Nespresso capsules is included as a complimentary gift (capsule assortment may vary from picture)
There is an auto-purge steam wand, 19 bar pressure, an automatic cleaning process, and a stainless milk container included with the Nespresso Creatista Plus. Auto-off after 9 minutes and less than 3 seconds of heating.
Nespresso Creatista Plus Pros
In comparison to VertuoLine Centrifusion, the actual pump pressure is superior
More control is provided by a frothing pitcher.
A completely stainless steel body
It won't break down as rapidly because of its solid internal construction.
Utilizing capsules that were not manufactured by the company you're using
Nespresso Creatista Plus Cons
There is no cold frothing option
Though less expensive compared to the top-of-the-line Creatista Pro, it also has fewer features and settings.
K-Supreme Plus SMART – Runner-up, Tie -Best Single Cup Coffee Maker – No Budget
More Temp/Strength and BrewID settings are included in Keurig's latest single cup coffee maker, the K-Supreme Plus Smart. BrewID can recognize your K-Cup and offer brew settings for a best in class cup.
With the KEURIG app, you can make coffee from anywhere, schedule brews, personalize your settings, and even utilize a Voice Assist device to make coffee remotely. You may utilize Smart Auto-delivery to ensure that you never run out of your favorite pods by automatically managing your pantry.
This app recognizes your K-Cup pod and customizes the brew settings to ensure that each cup is as good as possible. The machine features Keurig's BrewID technology which does a good job customizing the brew cup and makes a pretty delicious cup of coffee.
High-quality stainless steel metal wrapping for an ultra-sleek and contemporary appearance.
Has a great iced coffee setting. To decrease the amount of ice that melts and the amount of liquid that is diluted, the coffee is brewed extra strong.
You may adjust the strength of your brew with five different options, ranging from Mild to Intense. In addition, you can adjust the temperature with six adjustable settings, from warm to Max Hot. For single cups, offers size ranges of 4, 6, 8, 10, AND 12 OUNCES
Keurig K-Supreme Plus SMART Pros
The 78 oz water tank on any modern Keurig brewer is the largest tank.
Your K-Cup is recognized by the BrewId system, which displays it on the larger display panel and makes brew settings recommendations for the optimal cup.
WiFi connectivity enables you to manage your saved brew settings, schedule your brew in advance, and brew from afar, all from the comfort of your home.
An Over Ice setting allows for a stronger brew that dilutes as the ice melts to the correct strength. There are five strength and six temperature settings, which are displayed on a bigger digital display panel.
For an even, more thorough extraction, this model uses Keurig's innovative MultiStream Technology brew mechanism.
Keurig K-Supreme Plus SMART Cons
The K-Supreme brewer has a water tank that only sits on one side, unlike the dual-position tank on the basic model.
On the K-Elite, there is a digital clock on the display panel, but not on the K-Lite.
A maximum brew size of 12 ounces is permitted. Noteworthy only because it is Keurig's top model and some machines, like the K-Duo, can brew 60 ounce pots of coffee.
Keurig K-Elite – Best Single-Serve Coffee Maker- Runner-up, Tie -Best Single Cup Coffee Maker – No Budget
In addition to a 75 oz reservoir with a digital LCD display for strength and temperature controls, as well as a High Altitude setting, the K-Elite can also brew iced coffee and hot water. Check out some of the great features below:
SIZES OF CUP: 4, 6, 8, 10, and 12 ounces The most popular cup sizes are available.
Strengthens and enhances the boldness of your coffee's flavor with the STRONG BREW BUTTON
In the iced setting, you may make a cup of iced coffee with the press of a button.
Instant soups and oatmeal can be made with the press of a hot water button.
Fast and Fresh Brew: Quick and easy coffee making
Allows you to brew 8 cups before having to refill, saving you time and streamlining your daily routine with a large 75oz water reservoir. Refilling is a breeze because to the removable reservoir.
It's easy to clean the removable drip tray, which is large enough to hold spilled coffee from taller cups (up to 7.2 inches tall).
You'll be reminded to descale your coffee maker with this handy app. In order to get the finest possible flavor out of your beer, you need to descale it.
Keurig K-Elite Pros
Keurig's updated technology for richer coffee and quieter brewing is included, as is a brushed metal finish.
Unlicensed and licensed brews are brewed due to the lack of pod-scanning technology pods of K-Cup coffee
On-Demand Iced Coffee and Hot Water
Water tank with a capacity of 75 ounces
Settings for brew strength and brew temp
Keurig K-Elite Cons
There is no water filtration kit included.
The water level can't be seen from the front (side view only)
Max of 12 oz cup size.
Ninja Hot and Cold – Honorable Mention
Hot & Cold is an improved version of Ninja's groundbreaking Coffee Bar System that makes single-serve cups and entire carafes as well as chilled and speciality drinks.
A coffee system that works for everyone! Features include:
Brewing technology offers a variety of coffee and tea brew settings.
Iced coffee and tea can be made in as little as 10 to 15 minutes using low-temperature brew methods.
Recognizing a smart basket is a piece of cake. When a basket is recognized, a list of beverage alternatives is displayed.
Keep your coffee and tea separate by brewing them in different pots and using different teabags or loose tea.
You may use your coffee maker to make anything from a single cup or travel mug to a half or full carafe.
5 brew styles: Classic, rich, over ice, cold brew, or speciality are all available.
Use a coffee brewer to make a cup of coffee: As long as it's a good quality brand of loose leaf or bagged coffee or tea, you can use it
Select your tea kind, and the system understands the temperature and the number of steeps required for that sort of tea.
Fifty Grams (10 cup) coffee and tea can be kept hot for up to two hours in a thermal carafe
Ninja Hot & Cold Pros
Single cup or full pot of hot coffee can be brewed using this machine.
Concentrated Iced and Specialty drinks can be served in a variety of ways.
In just 10 minutes, you'll get a cup of smooth, low-acid coffee that's been brewed at a lower temperature for a perfect cold brewed cup of coffee.
There's a thermal carafe here.
Included is a milk frother.
Ninja Hot & Cold Cons
Does numerous things, yet none of them are really outstanding.
The only thing the milk frother does is beat the milk, not heat it.
DeLonghi Nespresso Essenza Plus – Honorable Mention
The Essenza Plus is slightly larger than the Essenza Mini but offers a similar espresso experience thanks to a larger 34 oz reservoir and a convenient one-touch capsule ordering button on the machine itself.
The hot water function of the Nespresso Essenza Plus allows you to make a hot cup of tea (6.8 ounces) or to add hot water to your favorite Nespresso coffee. It includes 4 programmable coffee recipes: Espresso (1.35 ounces) Lungo (3.7 ounces) Americano (0.85 espresso, 4.2 ounces hot water) and Americano XL (0.85 espresso, 4.2 ounces hot water) (1.35 oz coffee and 5.4 oz hot water)
It is equipped with the One-Touch Order Button so you never run out of Nespresso coffee beans again! I love the descale alerts in Nespresso machines. It keeps the coffee and espresso machine running at their peak performance and ensure a perfect cup of joe at all times.
The time it took to reach the desired temperature was exactly 30 seconds. We were excited about the 19 bar pump but found it inconsistent. Although the ability to use 3rd party cups were a nice bonus.
Nespresso Essenza Plus Pros
In comparison to VertuoLine Centrifusion, the actual pump pressure is superior.
Minimalist design with an a solid water reservoir of 34 oz.
Connectivity via the internet
By pressing and holding the brew buttons, you can change the brew size with the one-touch sizing method.
Utilizing capsules that were not manufactured by the company you're using
Nespresso Essenza Plus Cons
Inconsistent 19 bars pump
For the price, whish some of the plastic was replaced with better materials.
Nespresso Pixie Espresso Machine – Best Price to Performance Single Cup Expresso
The Pixie is our favorite Nespresso machine for the money since it makes great espresso with no effort and comes in an attractive, scratch-resistant aluminum housing. For those who don't care about frills, the Pixie is an excellent choice.
The Pixie features automatic operation and proprietary extraction mechanism, which generates up to 19 bars of pressure, deliver an immaculate single serve coffee or espresso cup every time. In less than 25 seconds, your water will be at the perfect temperature thanks to a single touch. It's fast and easy to brew the perfect cup of coffee or espresso with this automatic coffee machine.
We found the Nespresso Pixie to be very versatile. At the push of a button, you may make Espresso (1.35 oz) or Lungo (5 oz) in two different cup sizes. You may use this mixture to make iced coffee drinks of your own choosing! Adjustable cup size and two pre-programmed espresso and lungo buttons make the SMART COFFEE MAKER a breeze. To accommodate bigger single serving cup sizes and recipes, the drip tray folds down. In energy-saving mode, our coffee machine shuts off after nine minutes.
Nespresso Pixie Pros
Centrifusion's actual 19 bar pressure is superior to VertuoLine's.
Exterior is made of strong metal for long-lasting beauty and functionality.
By pressing and holding the brew buttons, you may modify the brew volume in a one-touch system.
High-quality materials used in the manufacturing process ensure that it will last a long time.
Third-party coffee capsules from different roasters can be used with this product.
Nespresso Pixie Cons
As seen in the Nesspresso Plus, inconsistent 19 bars pump
Water tank is only 24 oz
Keurig K-Duo Plus – Best Single-Serve With Full Pot Capability
A rotating water reservoir allows the K-Duo Plus to brew up to 12 oz K-Cups and 60 oz carafes at the same time, making it Keurig's most versatile coffee machine.
The Duo Plus brewer comes with a 12-cup thermal carafe and a reusable mesh coffee filter. It is capable of brewing two pots at once: Ground coffee and k cup pods can both be used.
Adjustable brew settings to brew a stronger, more concentrated cup or carafe of coffee. The Duo Plus has settings for a six, eight, ten, or twelve cup carafe and a six, eight, ten, or twelve ounce cup.
The multi-positional water reservoir can be positioned to the right, left, or along the back of the brewer in order to maximize counter space for brewing coffee. I loved this feature and wish we seen it more often in coffee makers.
The thermal carafe holds 12 cups of coffee and can keep it warm for up to two hours. You may set your coffee maker to prepare a carafe of coffee up to 24 hours in advance using the programmable auto-brew feature.
Allows you to pour your coffee from the carafe while your coffeemaker is still brewing automatically for 20 seconds. In a single step, your coffee machine heats and brews. Waiting till it's hot before selecting your cup size is unnecessary.
Keurig K-Duo Plus Pros
A quieter, better-tasting version of Keurig's updated system is included.
Unlicensed and licensed brews are brewed due to the lack of pod-scanning technology pods of K-Cup coffee
Single-serve pods and 60 oz carafes are both available.
Aquatic storage with backwards and sidewards swivels
Keurig K-Duo Plus Cons
The quality of coffee from a regular drip coffee machine is superior to that of a full 60 ounce carafe.
The pour spout on the carafe often drips.
There is no water filtration kit included.
Cuisinart DCC-3000 – Runner-up Best For Single-Serve & Full Pots
This coffee maker has a lot going for it. There are a few notable differences between this model and the other ones we tested: First, it allows you to make a full 12 cups of coffee, which is ideal for folks who want to spread their caffeine out throughout the day.
Keeps coffee warm for four hours and contains an innovative lever that allows you to administer the correct amount of brew. How much coffee is left? A clever "coffee gauge," resembling a fuel gauge (pointing from empty to full). If you just want a cup or two, there's no problem. Add as much water and ground coffee as you like.
This is the machine for you if you care about how hot your coffee is: It was among the top ten of all the machines we evaluated in terms of performance. As for flavor, we had to experiment a few times to get it perfect, but the end result was delicious.
You can get 12 cups of coffee out of this machine in about the same amount of time you'd get out of a conventional brewer. We had to remove approximately a dozen stickers, as well as paper inserts and a lot of plastic wrap, in order to put it together, which took a lot longer than the others.
It's also a substantial machine in its own right. As a result, if you value both space and comfort, look elsewhere. It's worth considering, however, if you like to sip your coffee throughout the day, or if you frequently entertain visitors who want to drink as they converse.
Cuisinart DGB-2 Conical Burr Grind & Brew – Best Grind and Brew Single Cup
Is it possible to make a single-serve grind-and-brew system without breaking the bank? You betcha. The Cuisinart DGB-2 produces freshly ground coffee for one with a 4-ounce bean hopper and an integrated blade grinder. I do not love blade grinders but for the price and what the machine does, it is still a great value over K-Cups.
With freshly ground beans or your favorite pods, you may make a single cup of coffee. The HomeBarista Reusable Filter grinds entire beans directly into the conical burr grinder. Cup Beans stay fresher longer in the hopper since the lid is sealed. The 8 oz, 10 oz, and 12 oz capacities can all be controlled with one button. Single-cup pods, including Keurig K-Cups, are supported.
Keurig K15 Coffee Maker – Best Single Cup Coffee Maker for Dorm Rooms
Convenient to take with you everywhere you go thanks to its lightweight and easy-to-carry design. The K15 coffee maker can brew any cup size between 6 and 10 ounces. In order to get a more robust flavor, you should use a 6-ounce cup.

To make brewing as portable as possible, the water reservoir is designed to hold just one cup of water. Travel cups up to 5. 2″ tall can fit in the removable drip tray, which can hold a full unintentional brew for quick cleanup.

Automatic shut-off conserves electricity by turning the brewer off after each brew. Not the fatest brew time at just under 2 minutes but for the space savings provided for a dorm room it is hard to beat. Brew time.
Keurig K-Mini – Runner-up Best for Dorm Rooms
With its small size and low pricing, the K-Mini coffee maker from Keurig has won our hearts over the brand's larger units. K-Cup Pods can prepare 6- or 12-ounce cups of coffee in less than 5 inches of space.
The water reservoir of the Keurig K-Mini needs to be refilled every time you brew, and the machine's cable can be tucked into the back when it's not in use. Removable drip tray allows you to place up to a 7-inch travel cup in the coffee maker's drip tray.
Features an automatic shutoff after 90 seconds of inactivity so no need to worry about the kids while they are away.
Hamilton Beach Scoop Single Serve Coffee Maker – Best to Use with Ground Coffee
To avoid the hassle of dealing with pods, Hamilton Beach has designed their coffee machine to use an adjustable mesh filter basket that also doubles as a scoop. It has a removable 40-ounce water tank that you may use to top it back up. An 8 or 14-ounce cup of coffee may be brewed, and the stand can be flipped up or down to accommodate various cups, including travel mugs. A stronger cup of coffee can be made using the machine's bold brew setting.
Coffee Tip: Do not overfill the scoop filter with coffee grounds in order to avoid spills. Over-grinding coffee beans might result in spills because of the fineness of the ground coffee. Make your coffee stronger by selecting the "bold" setting and using a medium grind size for an automatic drip coffee maker that is acceptable for that model. No matter how long the brew button is pressed, this machine will not brew.
Chefman InstaCoffee – Runner-up Best to Use with Ground Coffee
It's never been easier to make a pot of coffee that's full of flavor and has a strong aroma. Your favorite French roast K-Cup is missing from your cupboard? It's possible that you're in the mood for your cafe's Colombian grounds. For the ultimate single-serve experience, simply fill the reusable filter with up to 3 ½ teaspoons of your preferred grinds.
The Chefman InstaCoffee has a built-in lift that will take your cup to the next level. Make your morning brew smoother and more flavorful by adjusting the lift for mugs up to 16-ounces in height. Features a fast 30 second brew time, your morning cup of joe will be delivered in no time.
If you're looking for a cleanup that's as simple as possible, look no further. This coffee maker was designed especially for you. This brewer features a self-cleaning feature to keep any mineral accumulation to a minimum. InstaCoffee Max's exterior may be wiped clean with a damp towel after you've finished your cup of joe!
Mixpresso K-Cup Coffee Maker – Best Budget Pick
In order to get the most out of your day, this Single Serve Coffee Maker is great for any busy person. The quick-brewing feature in the Mixpresso coffee maker allows you to make your favorite brand of ground coffee pretty quickly. The preheating period is right at 2 minutes.. Just push one button to start and shut down, and then press and hold the button to drain the water and clean the inside of the coffee maker at the same time!
This Single Cup Coffee Maker, with its 800 Watts of power and heavy-duty components, is ideal for single people or families whose sleep schedules do not coincide. To get you going in the morning, program your new coffee maker to create a 4, 6, 8, 10, or 12 ounce cup of coffee!
We know you're a busy person who doesn't have much time to clean up after messes in the kitchen or change your coffee filters! It's now easier than ever to wash and refill the single cup serving pods drawer under the tap, as well as the mini coffee maker! It only takes a few seconds to clean and re-use this item.
Conclusion:
In conclusion, single-serve coffee makers are an excellent choice for those who enjoy the convenience of a small coffee drink. In fact, some of the best-selling coffee makers are designed to prepare only a single cup. But it does not mean that they can only be used for brewing coffee. They can also be used to make tea, hot chocolate, and instant drinks.
Our list of the best single cup coffee makers covered a variety of budgets and uses to show that virtually anyone can find a perfect single cup coffee maker to meet their needs. Are there any single cup makers that you love that we missed. Let us know in the comments below.
FAQ
Can coffee pods be recycled?
As many single-serve coffee makers rely on pods and capsules, it is useful to learn about the recycling process for these types of devices.' Since polypropylene (#5 plastic)2 was introduced into the Keurig product line in 2020, the business has declared that its K-Cups are 100% recyclable. However, you should check with your town to see if this is the case, as it may not be accepted in all areas. Aluminum capsules from Nespresso, another well-known pod-based business, can also be recycled. As an added convenience, Nespresso provides free capsule recycling bags that may be dropped off at any UPS facility or Nespresso boutique for no additional cost whatsoever. It is possible to store up to 200 OriginalLine capsules or 100 VertuoLine capsules in each bag.
The manufacturer of your single-serve brewer may be able to tell you if their coffee pods may be recycled as well. As a general rule, most manufacturers make recycling information available on their websites or in the instructions.
What are "soft pods?"
Soft pods are single-serve coffee makers that use a paper-covered disk to brew a single cup of coffee. Individual wraps help to keep them fresher longer. These soft pods can be used in a wide range of coffee makers, including those by Bunn, Hamilton Beach, Black & Decker and other manufacturers. Because of their size, shape, and texture, soft pods resemble Easy Serving Espresso (E.S.E.) Pods, but the two are distinct. Espresso is made with E.S.E. pods, while drip coffee is made with soft pods.
K-Cup Pods: Yay or Nay?
It is safe to say that the debut of the K-Cup pod and its imitations altered the single-serve coffee game in positive and negative ways. A majority of them ended up in landfills.
Coffee capsules have the advantage of providing consistent brewing (no mistakes) and a wide range of flavors (how about some hot chocolate today?). However, low quality coffee and a high environmental effect are the main drawbacks of employing them.
Aside from that, they're more expensive! There are a number of reasons why these coffee capsules can be more expensive than whole beans or ground coffee. How can we be sure? Math. There is an average of 11 grams of coffee in each capsule. This works out to be around $27 a pound!
Using coffee capsules or pods is bad for the environment and bad for your cash.
Refillable inserts like the My K-Cup are an excellent alternative to coffee pods or capsules since they allow you to fill your own capsule with the coffee and grind of your preference. In addition, a large number of manufacturers of capsules and pods are proactively conducting research to address their own environmental concerns. In addition, recyclable capsules have just been introduced by the business. A single-serve coffee machine that can brew ground coffee has a wide variety of beans to pick from if all this persuades you to make the switch.
Are single serve coffee makers worth it?
In the end, it's up to you whether or not single-serve coffee makers are worthwhile investments. An automatic coffee maker is an excellent choice for those who value speed over quality or vice versa. It brews quickly, produces precisely the amount of coffee you need for the day, and leaves no mess behind.
Can I use coffee pods in a regular coffee maker?
You can use pods in a conventional coffee maker (source). Even if you don't have a coffee maker, you can use a drip or pour over method to make coffee with them. This is by no means cost effective or the best way to get your coffee but it can be done.
What Is a Single-Serve Coffee Maker?
Over the past several years, the popularity of single-serve coffee manufacturing has skyrocketed. Single-serve coffee brewing is a way of making coffee that generates a single serving instead of a larger batch for multiple persons.